TEACHING AND ARTISTIC TEAM
Estelle Bordaçarre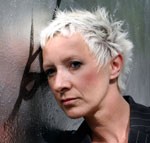 Actress-stage director
Studied dramatic art at the Ecole du Passage. Practices Buto dance, does clown work with Alain Gautré. Teaches theatre elective courses to students in their last year of secondary school, and in the Theatrical Studies department at the Sorbonne Paris III. Participates in the Théâtre du Mouvement research laboratory on the expression of thought and on gestural expression which she teaches in workshops. Has established her Compagnie Emoi in order to develop her creations.
Silvia Cimino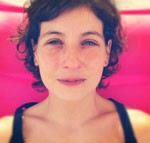 Actress and stage director
Graduate from the Palermo Istituto d'Arte (painting). She trained in contemporary, modern and classical dance in Palermo and has also had experience in Kabuki, the buffoon and the clown, commedia dell'arte and corporeal mime.She teaches at the Lycée Mistral (dance class) in Avignon, and for the theatre department of the Avignon Regional Conservatory. She received a State-recognized diploma in contemporary dance in 2011 and has had training in jazz singing.
Catherine Dubois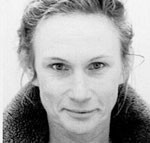 Director – Actress – Teacher – Feldenkrais practitioner – Codirector of In Extenso with F. Pilon, clown actor.
Has been a member and actress of Théâtre du Mouvement for over 10 years.
She has created the Lettre au Porteur duet with L. Thiery. Currently touring and teaching in France and abroad. She teaches gestual theatre at the Samovar School.
Carine Gualdaroni
Multidisciplinary artist – puppeteer
After having studied sculpture, she turned towards scenography with the Company Serge Noyelle – Styx Theatre and with the Movement Study Laboratory at the Jacques Lecoq School. Dove into a more corporeal practice with the Théâtre du Mouvement and brought it all together at the National School for Higher Education in Puppetry Arts from which she has just graduated.
Elsa Marquet Lienhart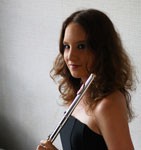 Flûtiste
A graduate of the Amsterdam Conservatory in flute (specialty pedagogy), Elsa Marquet Lienhart teaches since the start of 2013 at Arte Musici. She performs in France and abroad, including orchestras such as the Rotterdam Philarmonische Orchestra. Active participant in the world of contemporary music, she works with composers in various settings (Contemporary Cabaret, Movement Theater, Theater of the Sarment) and questions the notions of theatricality of music and musicality of the movement.
---
OTHERS ASSOCIATE ARTISTS
Alexandra Antoine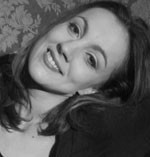 She trained at the National Conservatory of Music and Dance in Paris from 1987 to 1989. She joined the ballet of the Rouen Opera where she danced the classical but also contemporary repertoire with choreographers like Karine Saporta, Philippe Découflé and discovered the 'operetta. She then trained in singing and comedy at the Conservatoire de Rouen with Yves Pignot and J.Ravix. Back in Paris, she worked with J. Savary as well as operettas like La Veuve Joyeuse, by G. Laveli, Dédé, by J. Duparc, Chantons en la pluie, by J.L Grinda, 7 girls for 7 boys … Seeking to make the link between her practice of the theater and the dance, she meets the Theater of the Movement of which she follows the formation. She is an actress of the movement in the Alba creation.
Pau Bachero i Bertomeu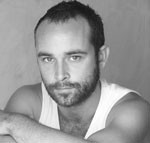 Born in València in 1977, he trained among others at the Institut del Teatre in Barcelona and the Central School of Speech and Drama in London. He is an actor, mime, director, theater teacher and founding member of the MeChAnIcS artistic collective and the Barcelona International Mime School (Moveo). His research focuses on visual theater, body language and collective creation techniques. He has worked with British directors Anne Dennis and Jack Holloway, as well as Montreal-based Omnibus led by Jean Asselin, Catalans Res de Res (Biel Jorda), Raravis Dansa (Andrés Corchero and Rosa Muñoz) and Agrupación Sr. Serrano, among others. In Mallorca, he has directed several visual theater shows, circus and puppets. As a teacher and lecturer, Pau has taught theater, mime and movement in Spain, Puerto Rico, Poland and the Czech Republic. He is an interpreter for the re-creation of Encore an hour so short.
Mélanie Devoldère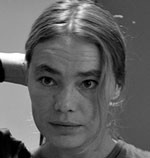 Actress, puppeteer and director, she trained at Paris VIII University and Samovar School. She plays in 2587 Gestures discarded from the Drama of Life after Valère Novarina (Cie l'Eternue), Zeurope, creation dance / text / multimedia (Cie Banal Molotov), or Ca the disorder (Cie 4 Liters 12). She perfected herself in object manipulation with Gilbert Epron (Cie du Grand Manipule, Cie du Theater sans Toit). She staged The Story of the Soldier, Ramuz and Stravinsky, writing and staging A boarding! (Crime crime front), for street puppets. She founded in 2009 the Company of the Screaming Monkeys and creates the show The Papalagui which turns in France and in Latin America. Lately, she plays with Cie Inextenso 93, for the theater show Tumultes of Catherine Dubois. She is a comedian of movement in the creation Alba.
Richard Dubelski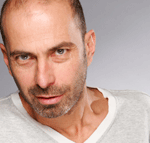 Actor, musician
Performer and close collaborator with Georges Aperghis. He has worked with Thierry Bédard, Lucas Thiéry, Edith Scob, Georges Appaix, Andre Wilms, Jean-Pierre Larroche, Thierry Roisin and Marcel Bozonnet. Stage director for musical performances within his company "Theater Sound Body." Instructor in National Theater Schools and National Drama Centers. Direct short films and documentaries.
Albert Mèlich Rial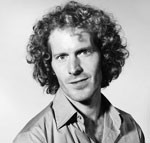 Born in Barcelona in 1983, he graduated in Dramatic Art from the Physical Theater School of Barcelona's Teatre Institute. He is a member of the Corcada company, based in Mallorca, where he created in 2013 L'espera del Valhalla, according to Anton Chekhov's Three Sisters. He is passionate about the biomechanics of Meyerhold and the work of Moreno Bernardi. He has worked with Alfred Casas, Moreno Bernardi, Pep Tosar, Andrés Lima and the companies Bojum Teatre, El Somni Productions and Obskené. He is an interpreter for the re-creation of Encore an hour so short.
Véronique Muscianisi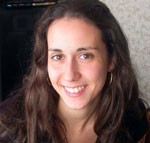 She trained at the Conservatory of Dramatic Art in Avignon. It follows from 2008 the formation of the Théâtre du Mouvement. She is also introduced to the practice of Tai Chi Chuan and Sattriya (Assamese dance theater). She participated in the body / object laboratory with Claire Heggen, and in the Home project of Estelle Bordaçarre since 2012. Pursuing a doctorate in ethnoscenology, she has been teaching since 2010 at the Department of Theater Studies at the University of Paris 8. She has notably been actress in Clothe those who are naked by Pirandello, directed by Henri Legendre (2006), Mademoiselle Rose by Federico Garcia Lorca, directed by René Loyon (2009), Don Quichotte by Cervantes, directed by Yveline Hamon (2009), Around a café, public reading directed by Jean-Claude Penchenat (2009). She is a comedian of movement for the creation Alba.
Alejandro Navarro Ramos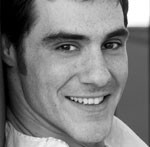 Born in Barcelona in 1982, he trained at the Institut del Teatre in Barcelona, and specialized in puppet theater son at the National School of Puppetry Arts Charleville-Mézières (ESNAM). He is a theater teacher, actor, puppeteer and clown, notably at the hospital where he has been working with Pallapupas since 2008. He also works with Lago Pericot, Jordi Basora, and the visual theater company L'abric, of which he is a founding member. Currently, he is training in Mano a Mano at the Circus School Rogelio Rivel and La Central Circus in Barcelona. His research is between humor and physical work. He is an interpreter in the re-creation of Encore an hour so short.
Elsa Taranis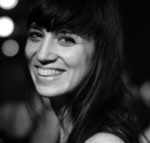 She trained at the Royal Conservatory of Liège in Dramatic Art, then in the body mime at the Théâtre du Mouvement, and in contemporary dance at Studio Harmonic. She practices Argentine tango, capoeira and circus aerial techniques. She works with choreographer Ben Benaouisse, for Variété, Mourade Zeguendi and Ruud Gielens for the show 41, rue de la limit, Mohamed Bari and the SIBA company, the Austrian choreographer Willi Dorner on the Bodies project, Vincent Morelle for the Terra Tango show . She is currently starting the tour of the new show of the Evni Theater, yosh, where text, dance and movement intertwine. She is part of the Brussels collective "The Muzicien (ne) s" initiative led by Didier Neck and supported by the Theater Galafronie and KVS. She is a comedian of movement in the creation Alba.