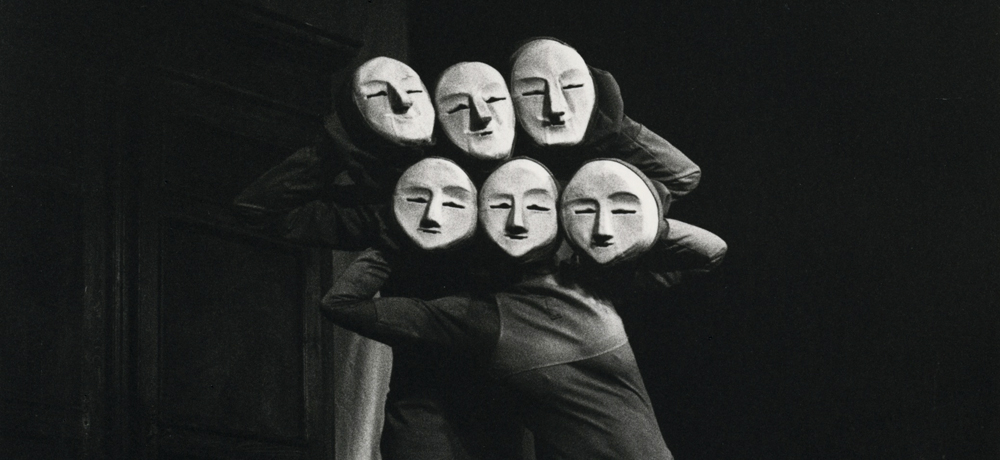 *The actor must show his art without showing his person.
Etienne Decroux
In its search for fictional scenic bodies, distinguishing itself from a real or realistic body, the Theatre of Movement has "in-visaged" the actor's body and explored the mask in all its states, including a plurality of tracks from the neutral mask.
This course proposes a journey between incorporated mask and delegated mask, exact interface between contemporary mime body and puppet.
Between subject and object: the neutral mask
– Making his own neutral mask with Jean-Luc Felix.
– Principle and economy of the neutral mask.
'The ways of the neutral mask and its expressiveness.
– Body preparation with a neutral mask.
– Application and maintenance of fundamental principles in the application of the face-worn object-mask.
'Choirs of masks and their corollaries, the hero and the dissident.
– Studies, variations and composition for a characterisation of the neutral mask by the way it is inhabited.
Between subject and object, the project space
– Transfer of the neutral mask and its functioning to other parts of the body than the face: "chimeras" or body puppets.
– Exploration of the spaces of transformation of the subject to the object and of the object to the subject, between incorporation of the mask and separation/delegation to the puppet. Space of the in-between which allows the actor to make the relation between subject/object body, to deepen this relation and to identify the different modes of enunciation that this proposes to the actor.
– Composition of individual and collective chimeras.
– Relationship to mythological figures.